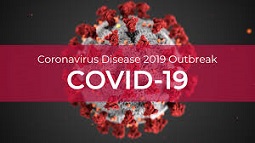 We know that many caregivers, staff and other human service providers are concerned about meeting their training requirements during the COVID-19 pandemic. Please know that we are working on exploring all options, and have moved many of our workshops to a Virtual Learning Platform. Contact us by phone or e-mail and we will send you a list of topics and course descriptions of our new Virtual Workshops. In the meantime, stay safe and be well!
Welcome to the Lowery Training Associates Web Site!
Lowery Training Associates' mission is to provide clinically sound and culturally sensitive training for human service professionals, foster and adoptive parents. We offer comprehensive competency based programs, incorporating best practice and focusing on job related skill development. Our foster care curricula, developed in partnership with foster care alumni, address state suggested topic areas for recertification of foster homes. Lowery Training Associates strives to serve as a resource and support for all human service professionals and caregivers involved in the challenging work of child care and protection.
On this website, we will introduce you to the finest training programs available. Please feel free to contact us to receive information on any of the programs and services detailed on this web site. Enjoy your visit!
Content copyright - 2021 - Lowery Training Associates - All rights reserved
LGBTQ Ally
You're welcome here!
Facebook - Lowery Training Associates